Maison McCulloch Hospice (MMH) is a centre of excellence dedicated to the collaborative delivery of quality hospice palliative care in both official languages in the Greater Sudbury Region. The Hospice helps individuals and their families realize their full potential to live even when they are dying, by attending to their physical, psychosocial, spiritual, and practical needs, in the location of their choice.
The MMH Board of Directors is seeking a new Director. Previous Board experience is preferred. At present, the Board is seeking an individual who possesses skills in any of the following areas: Legal/Regulatory; IT/Privacy; Health Care Sector. Directors are required to attend monthly Board meetings, serve on at least one Board committee, and attend committee meetings.
Please send your resume and a completed volunteer application form (found on MMH website) by June 8, 2018 to the attention of the Governance Committee at info@maisonsubduryhospice.org, or by mail to 1028 South Bay Road, Sudbury, ON, P3E 6J7.
For more information about MMH and to review MMH Board Manual Section 3.1 "Role, Composition, and Responsibilities of the Board", please read document attached.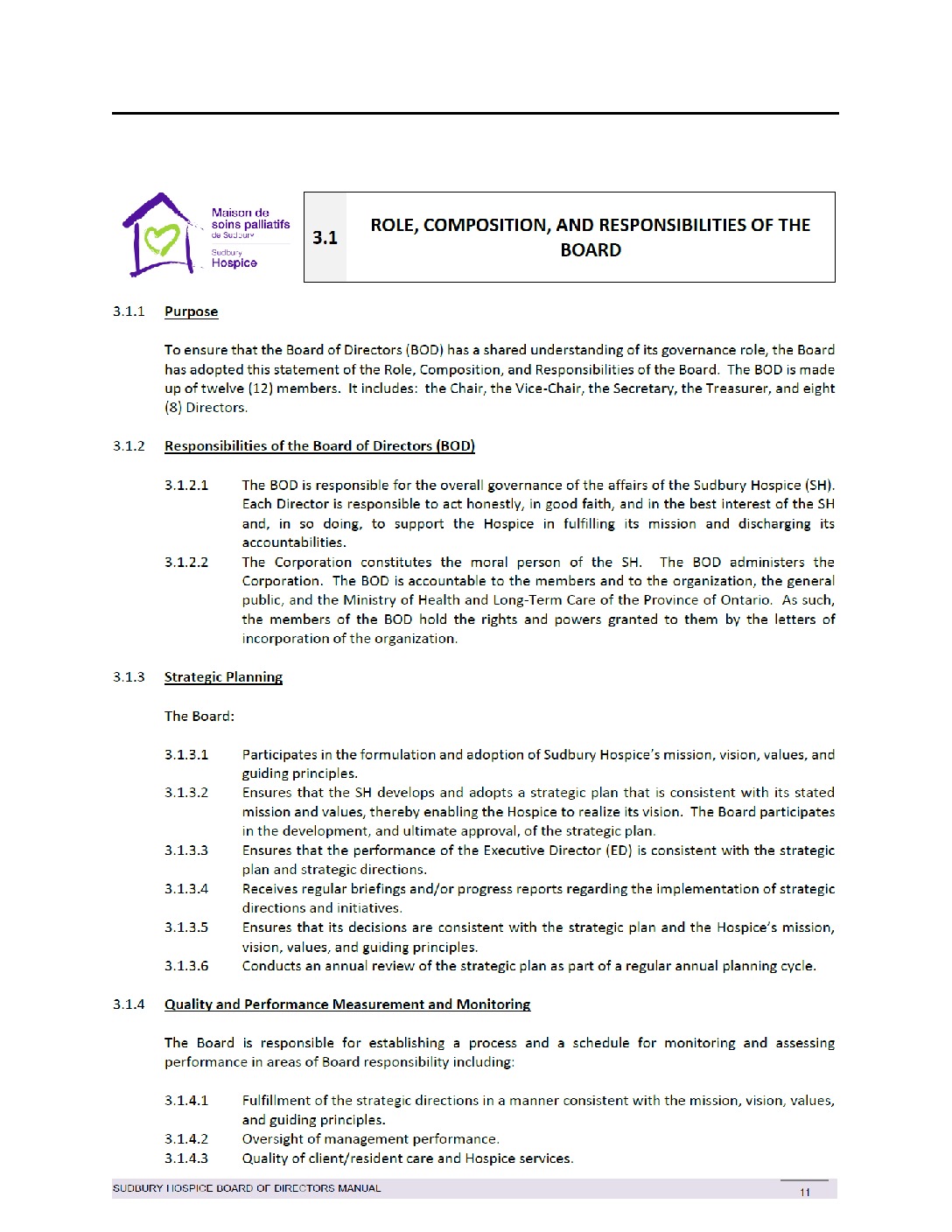 Approved by the MMH Governance Committee on May 22, 2018.